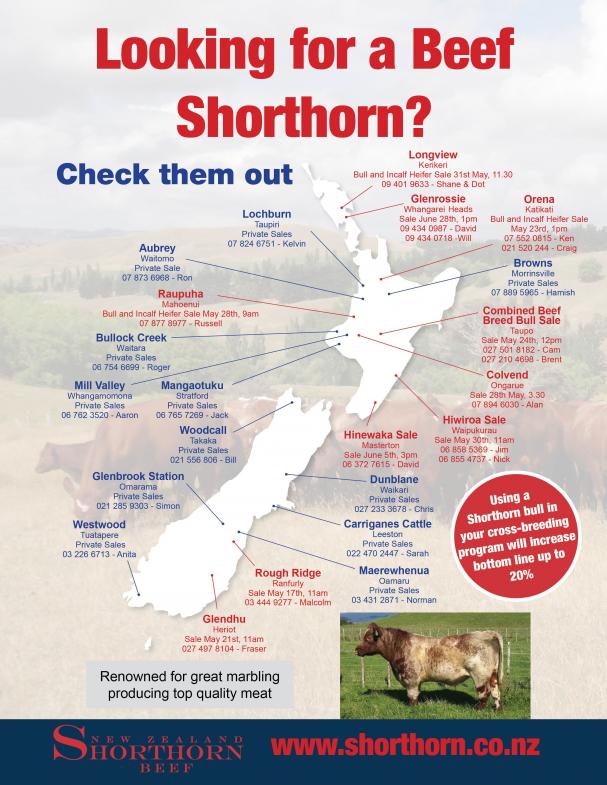 2019 Shorthorn Calendar Dates
posted by: Lindy - Shorthorn, 14th Dec, 2018 1:49pm
All the important dates for the Shorthorn society and our breeders can now be found online under Important Dates » New Zealand or by clicking here.
---
Newsletter: December 2018
posted by: Lindy - Shorthorn, 13th Dec, 2018 9:55am
The latest Shorthorn Newsletter is now available.
---
National Video Sale 2018
posted by: Megan - NZ Shorthorn, 23rd Jul, 2018 9:07am
National Video Sale – Top price bull was Longview Meatpacker 16062, sold by S & D Dromgool for $11,000 to the Ody Brother's Glenrossie Stud.
Read More
---